Building an international standard boarding-school in Hanoi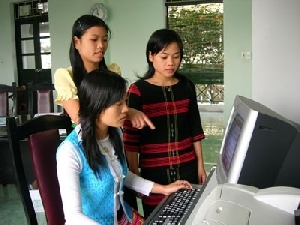 Vietnamese practical education is facing the challenge of how to train people with the fullfaith and knowledge, ability and bravery enough to adapt to the rapid development of the world. Therefore, to be matched and integrated with the world, education must have a new training model.
The boarding-school with multi-level scale of 123 ha and total investment of VND 1,200 billion, is expected to be invested for construction by JSC Khang An in the district of Soc Son (Hanoi). This will be the model school to achieve the world class level of training: elementary, middle school, high school ...

The linkage between universities in Vietnam with universities around the world are implemented by the Ministry of Education and Training in the recent years were the advanced training program. In which the quality control, monitoring the training process and certificate procedures were built based on international standards. Hopefully, the model of the boarding-schools of JSC An Khang will provide a comprehensive learning environment, training people to combine the educational innovation between Vietnam and the world. The school will be highlighted in the good movement to study, emulate, add high-quality human resources of Hanoi in particular and the country in general.

News other :
• Vietnam's Realty Market – Attractive Destination For Investors