Vietnam becomes attractive to foreign investors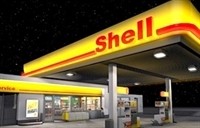 State President Nguyen Minh Triet held a reception for Chief Financial Officer for Shell's Global Future Fuels, Simon Henry at the Presidential Palace, Hanoi on January 20.
At the reception, Mr Triet emphasised that the 11th National Party Congress would continue its renewal process, strengthen and expand cooperation with international counterparts and friends. Vietnam's achievements were attributed to active cooperation and support from foreign partners over the past years.
President Triet expressed his wish that Shell group as one of the world's leaders in its field, will continue to make further contribution to Vietnam's socio-economic development. With its expertise in petro-chemistry, the group can expand its activities to new fields such as energy and infrastructure.
Mr Simon Henry congratulated the 11th National Party Congress on its success and affirmed that Shell group wanted to make further contribution to Vietnam's renewal process.
He emphasised that international integration would help Vietnam become an attractive destination for foreign investors and open up bright prospects in the next years. Shell group will focus on devising business strategies in the field of oil and gas, import and distribution of liquefied gas from other nations in the region into Vietnam, get involved in the equitisation process on petroleum distribution, and cooperate with Vietnam National Oil and Gas Group (PetroVietnam) in exploring oil and gas.

News other :
• Quang Yen – New color urban development
• Bright prospects for real estate market
• Efforts Set Forth To Stabilise Land Prices In 2011
• Japanese investors praise Vietnam's renovation achievements
• Building an international standard boarding-school in Hanoi
• Vietnam's Realty Market – Attractive Destination For Investors